Happy New Year…
Headway will be open from 9:00 am tomorrow Tuesday 2nd January
Here is a quick look back at the last months of 2017
Starting with October the Outreach Staff hosted a Halloween Spoooktacular  party for our members, with help from Kim and Paul. Everyone made sure that people had a ghastly time!!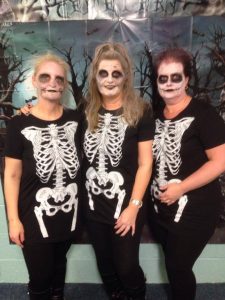 November saw our 29th Annual General Meeting,a welcome guest was our President Professor Anthony Ward ( second left ), who is still a keen supporter of Headway even though he has retired. Professor Ward was in deep conversation with another generous supporter Michael Jefferies of Jefferies Solicitors. Michael and his staff have supported Headway for a number of years now. Staff at Jefferies hold regular Toast/ Coffee morning and pass the proceeds on to us.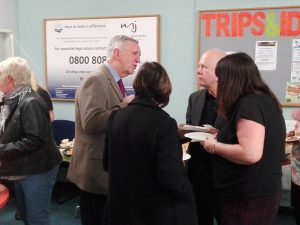 In November we also held our Christmas Fayre, which featured a host of different stalls to temp the public, a huge thanks to everyone who worked hard on the day.
December saw our Christmas Party  which was very well attended , featuring some truly inspirational moments including members who have been using the gym facilities, getting out of their wheelchairs to have a dance with Fran(checked shirt), its a testament to the work that Cliff , Fran, and Mia do with our members that have had such an impressive impact on their progress.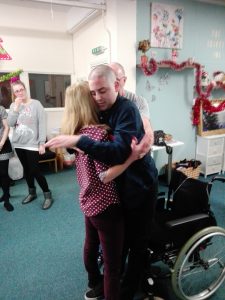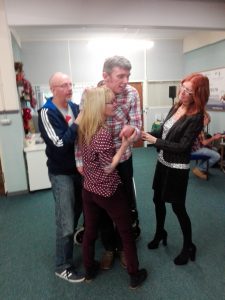 More pictures from these events are available through our Facebook Page
Thanks to everyone who has supported us this past year, lets look forward to another productive & successful year at
Headway North Staffs