We are very grateful for everyone who takes the time to support us here at Headway North Staffs.
Many of you may not be aware that although we are affiliated with Headway UK, we are financially independent, and stand or fall depending on income and outgoings.
We have received a donation from Conna Brown Conna came to visit us recently with a cheque for £2,300 that he has raised by running a charity football event in honour of his friend, Jack.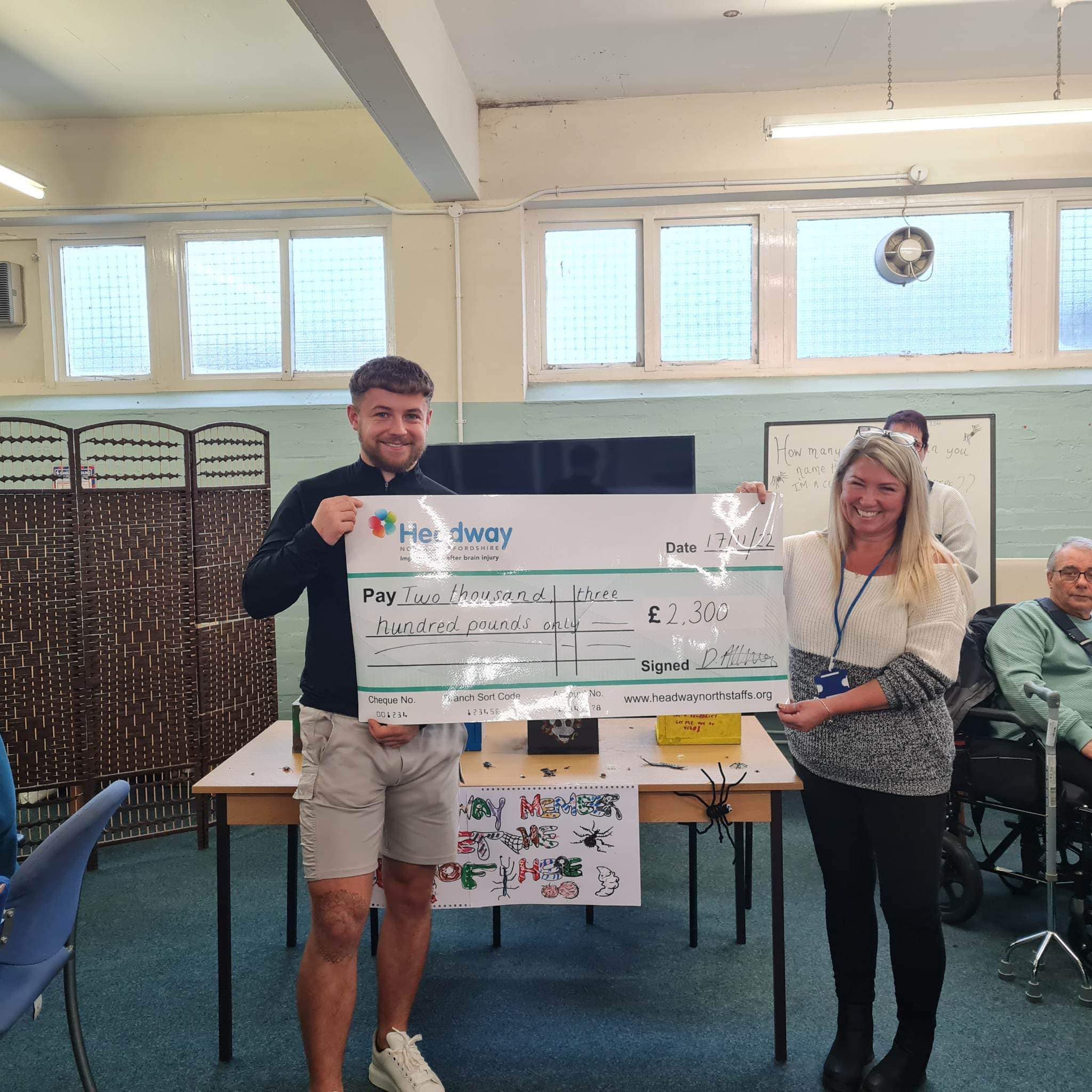 We also recently had a long-time supporter of ours Phil Ridgway (left)pictured with Operations Manager Darren Atkinson and Phil's friend. He presented us with a cheque for over £600, as a result of selling tables, rails and stalls for Hanley car boot sales.